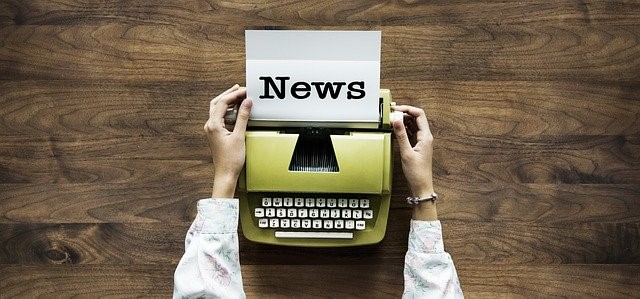 19 Jul

What the media wants from business

There is one thing that none of us can doubt and that is our insatiable appetite for news, whether that's scouring news sites or catching up with all things social on our phones, we just love finding out what's going on.

And, its big business too and on a scale unimaginable to those old enough to recall the late 20th century when just four TV channels ruled the roost.

We can now satisfy our appetite for news 24 hours a day via social media, TV, radio – wherever and whenever we like.

With this though comes the shortening of attention spans and if you don't wallop your audience right between the eyes straight away with your message, then you become invisible and lost in all the noise.

So, what can you do to ensure you give the best journalists something worth writing about?

For those new to PR and courting the media it can seem a complex dark art, but it is in essence really quite easy to explain.

News has to be new, interesting and not an advertisement.

Think of the audience if you would like your company to appear in the likes of The Telegraph or on Radio 4, then ask yourself what kind of person buys that newspaper or listens to that station?

What can you say that strikes a chord with these people?

If your message is off kilter then you might as well be asking for a hip-hop recording to be played on Classic FM.

Top end publications don't suffer fools gladly, so you need to be in tune with them.

A fatal, but all too common error is pitching to journalists without understanding the kind of stories they cover and the target audience.

News has to be relevant – it helps if you can tap into the current news agenda. For instance, say a story was big in the news a month ago and you feel you can add something to it – the chances are you've missed the boat. You have to be honest and timely – ask yourself if you are adding something new to the conversation. If you aren't, then it's certain a journalist will not want to listen.

Facts, figures and case studies are vital. Journalists want to base their work on what's happening right now or in the near future, so if you have data and interesting case studies then you are of interest. Back up what you say with facts and stats.

News also has a human interest, so if the story has a bit of drama then this could be relevant to a big audience.

Offer business expertise, if relevant. 

Your views will be newsworthy if you can explain the business impact because you will be helping journalists to educate their readers. Take the ongoing pandemic as a timely example, lawyers or property experts who are involved with conveyancing could talk about how the pandemic is affecting the housing market – perhaps you have the results of a survey you can offer or if you are involved in wills you could educate the public on how they can still make a will or if you're an employment lawyer you could offer advice to employees about returning to the workplace – there's so much to say right now that is useful and helpful to not only journalists but also to potential clients.

Controversy can be uncomfortable but weigh up the risk

This is a tough one for many businesses, but in particular legal professionals. We work with many, so it's fair to say that lawyers are generally conservative, which is understandable with so many delicate matters including client conflict, confidentiality etc. Journalists often say to us that they want a strong comment – something that makes people sit up and take notice. If virtually everyone is saying the same, and one goes against the grain – who do you believe the journalist will opt for?

We would finish this piece by saying that you have to play the long game with journalists.  If you're seen as reliable, quotable and give some great food for thought on one occasion, then that's fine you'll get your name highlighted that once. But making the effort to help a journalist out to do his or her job regularly then you'll soon find yourself in the news regularly.

Journalists are just like the rest of us, give them a hand and be genuinely helpful, and it could lead to lots of great publicity for your firm.

If you would like some advice on public relations, then we're happy to help.  Contact us today and good luck with your campaign!